It's fair to say Invosys Number Manager has made a name for itself over the years. 
The ultimate call management platform, Invosys Number Manager is packed with features such as multi-device operation, secure call recording, instant disaster recovery, voicemail customisation and various automated call-queuing options — all accessible via our user-friendly portal. 
Since the beginning, Number Manager has given your customers control over every inbound and outbound call for an enhanced user experience, with total visibility over every call that comes in and the ability to route it to the right place each time, ensuring customers receive only the best service. 
But what happens when numbers in the database change and your customers suddenly have a platform full of useless contacts? Surely sifting through countless old numbers isn't efficient? 
Well, great news! You can now return numbers to Invosys via our Number Manager portal. 
Out with the old
 We know our resellers and their customers don't have time to waste — which is why we've made the process of returning numbers as convenient as possible… 
 First, log into our savvy Number Manager solution and click the Numbers button in the top bar. Next, select the Numbers tab — you'll find this next to the Dashboard option. 
 Once you've hit the Numbers tab, you can then choose which numbers you want to return to us. Select the number(s) you no longer need and the arrow buttons to move them to the right-hand panel. 
 Click REMOVE NUMBERS to return them and tidy up your Number Manager database. 
 As soon as you remove a number, it'll go into a quarantine state for six months before becoming available for re-allocation to other Invosys partners.  
 But remember: we can't accept any numbers that have had a service associated with them. So, before you try to remove a number, make sure you've deleted its allocated service first.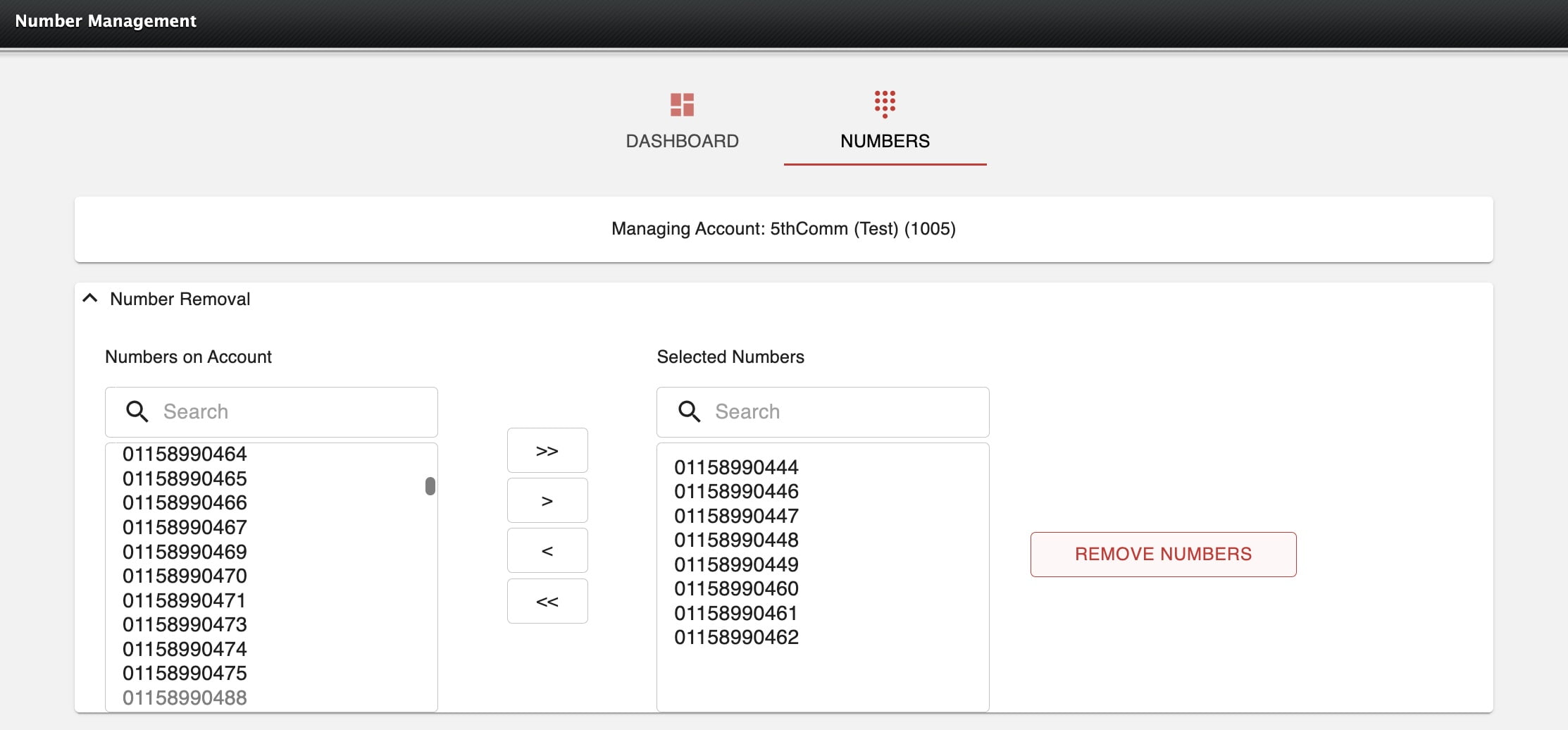 In with the new
At Invosys, we're constantly striving for new ways to keep our telephony solutions simple for users. 
As such, we recently shared another exciting update for Invosys Number Manager: contacts, a shared destinations concept to make using Number Manager — and keeping customers connected — easier than ever… 
Think of an address book where you can enter a name for an endpoint. These contacts could have phone numbers or even a SIP address, depending on the service at the other end, which will then be available to put into a service across Invosys' Number Manager. Within the destination type, all you have to do is select 'Contacts' and pick which contact you'd like to use.  
Currently, if your customer's number appears in multiple services and they change that number, it can be a bit of a time-consuming process to go into each service and edit their contact. So, we've made it quick and easy for your customers to update their information across the platform. 
Thanks to the upgraded shared destination feature, all Number Manager's services will read from the database and make sure the call is directed to the right place — made even easier now that users can remove inactive contacts. 
Regardless of the technology they're using, Number Manager will hunt for an available agent at the other end. This means that, without splurging on extra licenses, users can trust our intelligent voice platform to route their calls to the right places. 
Plus, your customers can eliminate the complications of switching between applications and technologies to make the most of the platform — because we'll adopt whatever their office capabilities are. 
Ready to bring our new and improved call-routing solution to your customers? Request a free demo for Invosys Number Manager or get in touch with us at [email protected] for more information.