Introducing the future of unified communications
In collaboration with Swedish telco Telavox, we're proud to offer our new Invosys Flow connectivity solution to make communication simple — wherever you may be. Invosys Flow is a Unified Communications as a Service (UCaaS) solution that unites telephony, PBX, instant messaging, video meetings and call-centre functionalities into one easy-to-use app — giving your customers a flexible, remote telephony system that can be set up and configured in minutes.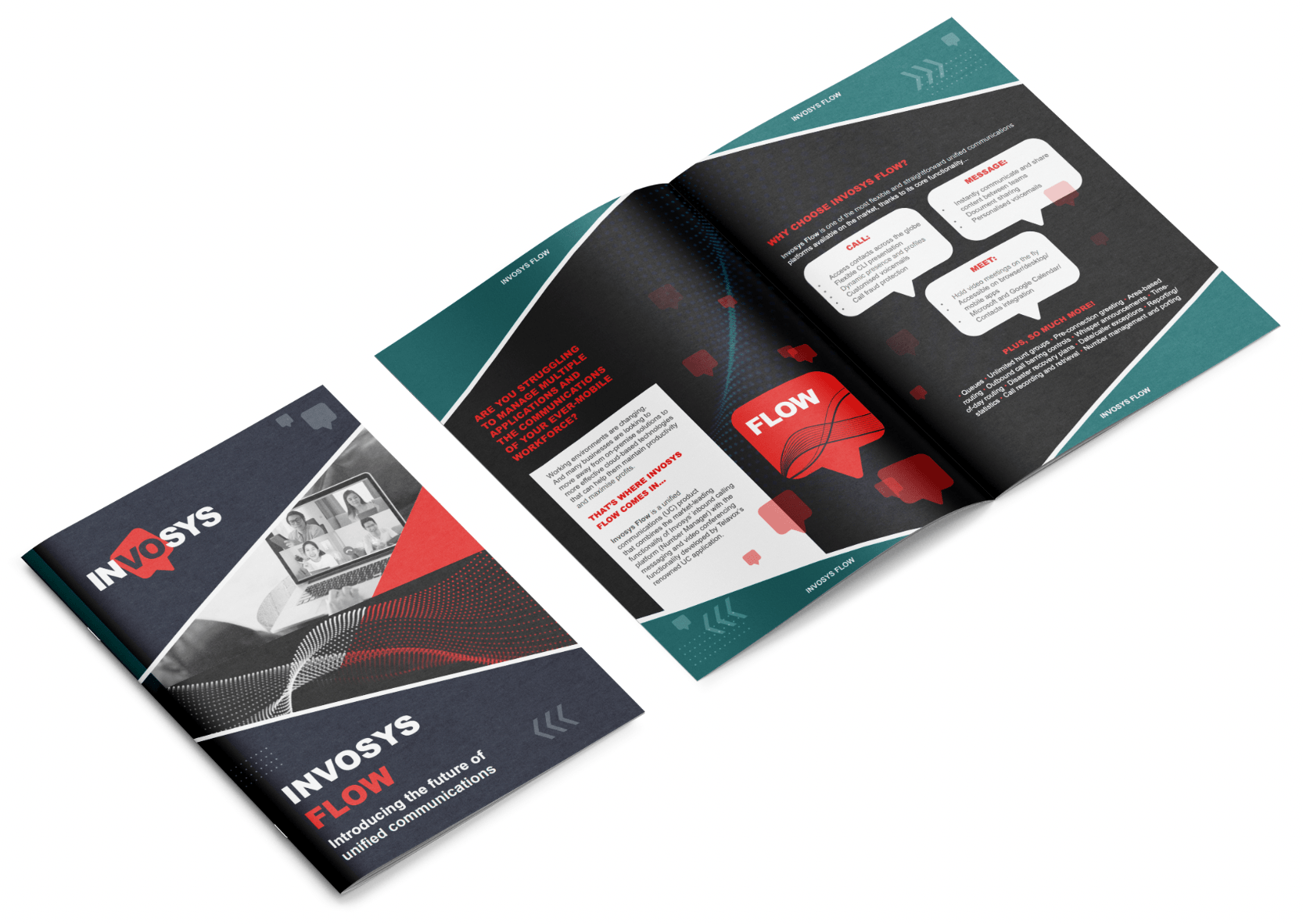 Revolutionising remote working
Invosys Flow is a practical and unique telephone system offering that allows businesses to manage costs, users and security through a single portal, removing the need to switch between numerous separate platforms.
We offer a wraparound fraud protection service with Invosys Flow for enhanced security across inbound and outbound calls. Pre-configured disaster recovery plans are also available round-the-clock — and your customers can benefit from 24/7 technical support from our highly trained team.