Connectivity
Ultrafast fibre internet access with Invosys
In today's hyper-connected world, slow broadband just won't do. We work with the UK's leading connectivity providers to provide a range of ultra-fast, reliable and secure broadband services.
An all-encompassing FTTP service
We offer a wraparound FTTP service to future-proof your customers' connectivity, helping them plan for when broadband changes start to come into effect.
Invosys' FTTP solution means you can offer your customers ultra-fast and reliable connectivity directly to their premises, future-proofing their systems against the PSTN Switch-Off.
SoGEA
SoGEA is a broadband-only version of FTTC, using the same technology to provide superfast connectivity but without a phone line. This future-proof service will prepare you and your customers for the PSTN Switch-Off. SoGEA is quick to install, reliable to use, provides superfast speeds of up to 80 Mbps and offers a cost-effective solution to future-proof connectivity.
We offer one, three or five-year terms, and all our connectivity packages include a router that's pre-configured and delivered using our white-label provisioning services.
FAQs
SoGEA is available wherever FTTC is available. You can use our availability checker to see if it's available near you.
By the end of 2025, Openreach will be switching off the PSTN network, meaning any services running on a landline, such as broadband and calls, will no longer work. All FTTC services will need to be upgraded to SoGEA or FTTP connectivity. Other services — including alarms, payment terminals and lifts — will also need upgrading if connected to a telephone line.
Any VDSL2 router is also compatible with SoGEA and is set up in the same way. If you have FTTC and are upgrading to SoGEA, your existing router will work. All the routers that Invosys offers are compatible with SoGEA broadband, and all our connectivity packages come with a free pre-configured router that's ready to install.
Looking for a connection?
In today's hyper-connected world, slow broadband just won't do. That's why we created Invosys' connectivity checker: to offer our partners fast results from the UK's top connectivity providers.
This supplier-agnostic connectivity checker will display the estimated speeds accessible at any given location. Better still, we're competitively priced and empower our partners to choose their preferred provider for their end-user's connectivity needs — not forgetting that all connectivity orders include a compatible router.
Simply enter your postcode, and the checker will seamlessly guide you from finding connectivity availability to placing an order in minutes.
Want to start offering your customers superfast connectivity straight away?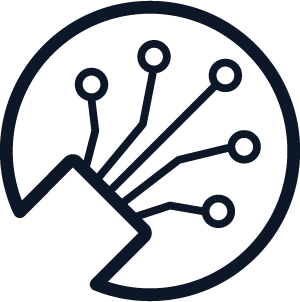 Leased Line
A leased line uses fibre technology just like FTTP. But unlike FTTP (which is shared amongst other users, preventing businesses from receiving the full bandwidth), a supplier 'leases' the connection to a leased line, meaning the entire bandwidth is dedicated to the business — and that business alone.
We work with multiple suppliers to deliver either a wires-only or fully managed service, enabling us to provide your customers with speeds of up to 10 Gbps for both upload and download, allowing them to upload just as fast as they download with symmetrical speeds. We can also supply SD-WAN services.
guaranteed internet speeds — no matter the time of day, your customers will always get 100% of their bandwidth (yes, even during peak hours!)
upload speeds are the same as the download speed, meaning data travels in either direction at precisely the same speed!
with capacity available from 10 Mb to 10 Gb, your customers will be able to scale their bandwidth as they see fit.
our UK-based professional support team is available around the clock to assist with any issues that crop up!
Our FTTP and SoGEA connectivity options come with a free router that's pre-configured and delivered using our white-label provisioning service, readying the device for a simple installation with a plug-and-play service that offers your customers instant high-speed internet access.
Invosys works with the UK's leading connectivity providers to give our partners the very best pricing available on the market and the power to select their preferred supplier.
We only offer next-generation connectivity to future-proof your customers' connectivity. We provide our partners with access to our easy-to-use, user-friendly portal so that you can quickly check whether next-generation connectivity is available for each of your customers' addresses.
We pride ourselves on delivering a world-class support service for our customers. No matter the time of day, we have a team of experts available 24/7 to answer any queries about the service and to fix any issues that arise.
We provide leased line offerings to suit our partners, delivering either a managed end-to-end service or wires only, handing off to our partner to manage the customer premises equipment (CPE).